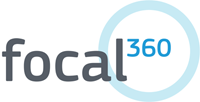 The sample 360 degree feedback survey on the following pages highlights the standard features and content that come with the Focal 360 Degree Feedback system.

Please note: This survey does not include a complete set of feedback items.
We selected just a few representative items for this sample.

To begin the feedback survey, please submit the form below so we can add you as a rater for "Joe Manager".